Do you have broken capillaries on the face and no idea how to make them go? How to soothe sensitive skin and restore the comfort? Try a quality serum which will calm your complexion, wipe the redness off, keep spider veins at bay, and improve the skin tone. We round up top serums for reactive skin with weak capillaries. Keep reading for the best items!
How do you know your skin is prone to couperose?
It is if you spot the typical symptoms such as:
thin, delicate skin.
spider-like veins, aka broken capillaries, which tend to form a red web on the skin's surface, usually on the cheeks, chin and nose.
hypersensitivity: skin burns and blushes from improper skincare products, extreme temperatures, stress, physical activity or spices.
dryness and a tight-feeling face; itchiness and burning sensation are common too.
Read our reviews of the BEST ANTI-REDNESS FACE SERUMS for dilated capillaries & sensitive skin
Nanoil Anti-Redness Face Serum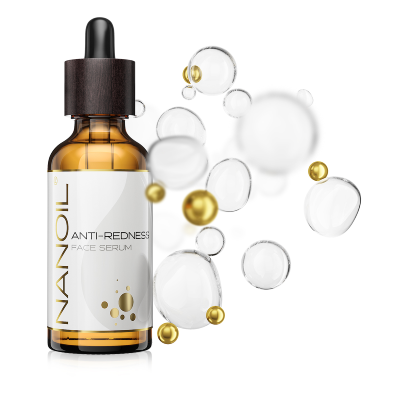 This remarkable redness-reduction serum gets the best ratings from users! Apart from soothing, protecting and strengthening the skin, it moisturizes, beautifies and stops premature aging because it's enriched with an extract from the Punarnava plant. Nanoil Anti-Redness Face Serum delivers the most suitable combo of botanicals which have the strength to really improve skin, fighting against broken capillaries and blushing. It aims to reinforce weak capillaries and get rid of flare-ups. We give it an extra point for an affordable price, fast results, full absorption and non-overburdening effect.
For more information visit – www.nanoil.co.uk
EFFECT: relieved, calm, well-taken-care-of skin; even skin tone; no redness, flare-ups or flushing; stronger skin which fights irritation triggers more effectively; no more spider veins; moisture boost
Dermalogica UltraCalming Serum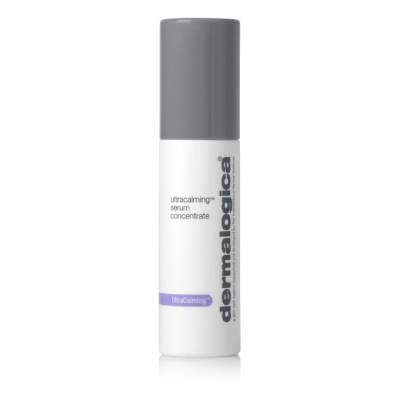 It slightly resembles a face cream, costs quite a lot, but gets good ratings for the effects. Dermalogica UltraCalming Serum comes in a 40-ml bottle, is nice to use and has a smooth consistency. The formula includes evening primrose oil and sunflower oil which soothe the skin and help maintain moisture. Avocado fruit extract nourishes and keeps the skin healthy, bisabolol and Portulaca oleracea extracts relieve irritated, red skin while ginger root extract increases blood flow to deliver more oxygen to the tissues and, in turn, repair the skin.
EFFECT: regular application gives a better-looking face, healthier skin, and a shield against external factors
PCA Skin Anti-Redness Serum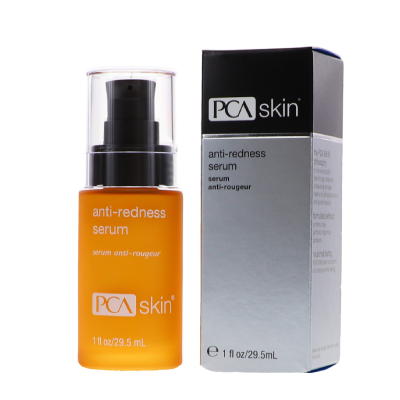 It does cost a lot but users like the effects of PCA Skin Anti-Redness Serum. Apart from enhancing the skin with broken capillaries, it helps improve tired-looking, sensitive skin, fixes uneven skin tone, and soothes the symptoms of rosacea, for example flare-ups. The formula is rich in brown and red algae which deliver essential minerals, moisturize and nourish the skin while a unique component, capparenois, extracted from the capers, reduces redness. Bisabolol, found in chamomile, is added to additionally alleviate the complexion and bring relief.
EFFECT: calm, relieved, deeply-nourished skin; even skin tone
iS Clinical Pro-Heal Serum Advance+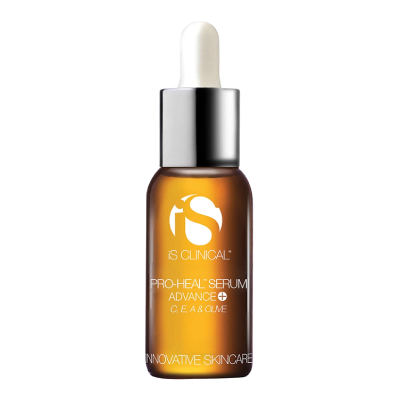 This serum has been made specifically to fight off redness and flare-ups, and bring back comfort in reactive skin and rosacea. It soothes a super-sensitive complexion, restores optimal hydration levels and prevents further skin irritations. On top of that, it can leave the face smoother and brighten splotches typical of acne rosacea. Retinol and vitamin C are infused to speed up epidermal repair and improve the condition of skin. Too bad a small-sized vial costs a high price.
EFFECT: reduced redness and flare-ups but also signs of acne like vast red patches and inflammation; smoother face; immunity to harmful external conditions
Norel Sensitive Facial Serum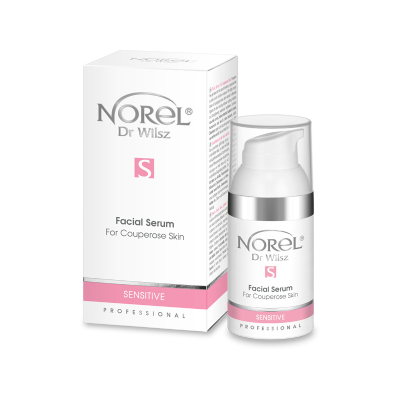 A quite popular and affordable serum by Norel is gel-like and helps handle bothersome spider veins. It will work well on sensitive skin and help rosacea sufferers. Norel Sensitive Facial Serum will bring relief if your skin is irritated, tends to blush or suffers from acute flare-ups. Regular application eases inflammation, improves the skin tone, and keeps the skin moisturized. The gel-like serum is rather tacky and it needs some time to sink in so it's best to use it at bedtime, not under make-up.
EFFECT: smoother, calmer skin; moisture boost