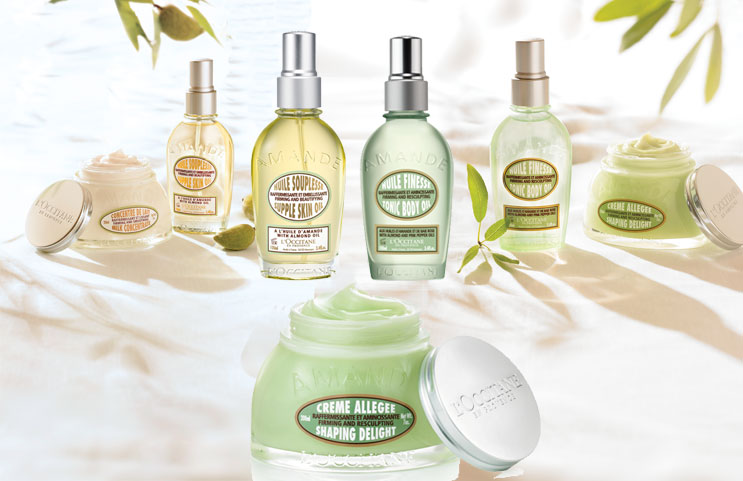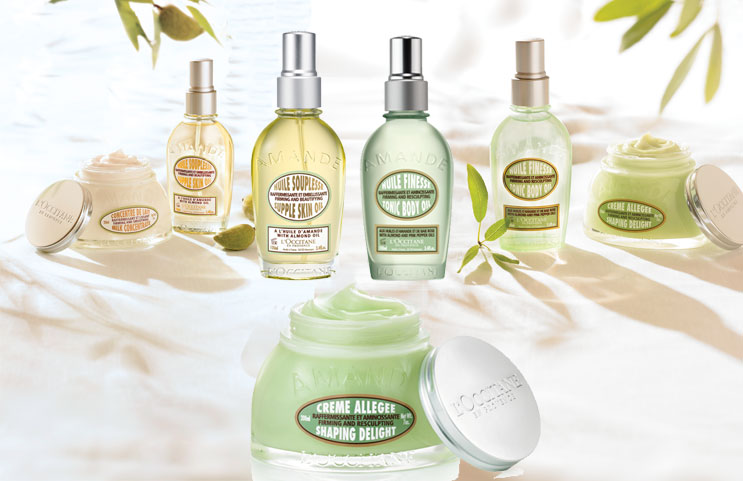 L'Occitane cosmetics are manufactured in the north-east part of France called Provence. And it all begins in 1976, when Olivier Baussan, a French botanist, extracted rosemary oil and sold it at the local market.
Set of almond cosmetics by L'Occitane.
L'Occitane brand has prepared a set of cosmetics which can be a perfect gift for our beloved ones. This yellow-and-blue package, with colourful lid and a ribbon, stores five care products. These cosmetics are: a shower body scrub (200 ml), a shower oil (250 ml), a tautening body oil (100 ml), a hand cream (30 ml) and a bar of soap (50 g). The main ingredient that is shared by all the five products is almond. The producers of L'Occitane import almonds from north France and use them as an ingredient of toning and smoothing working. Why almond in particular?
Certainly, almonds are used not only for cooking. These are widely-used for cosmetics production as well. These nuts are rich in proteins, calcium and many vitamins (like E, B2 and B3), which are responsible for skin tautening. What is more, almonds are able to improve sight and maintain nervous system as well as heart in a good condition. Another advantages of almonds is that they improve look of hair by moisturizing it, smoothing and gifting with gloss. Additionally, almonds are powerful enough to slow down wrinkles development, prevent free radicals from penetrating deep into skin layers as they relieve irritations.
L'Occitane brand restores tradition of almond tree plantations by purchasing the nuts from local plantation owners. Thanks to the almonds, we can enjoy coating our skin with precious and beneficial natural substances. Despite almonds (oil, milk, blossom extract), cosmetics by L'Occitane also contain Shea butter, rosemary leaves extract, safflower extract, nutmeg extract and silica. The hand cream, the soap, the shower body scrub and the oils are responsible for smoothing, softening, nourishing and maintaining hydration is skin. Additionally, the tautening body oil heals stretch marks as well. The producer recommends massaging the oil into the skin parts that are prone to stretching – buttocks, hips, stomach and breasts – twice a day.