More and more cosmetic companies are adding keratin products to their offer. That's why we know that choosing one is tricky. Today we present a keratin hair mask from an irreplaceable brand, which is Nanoil, and share 4 things that you are going to love about it.
1. One-size-fits-all!
Nanoil Keratin Hair Mask turns out to be suitable for all hair types! Even though it's dedicated to damaged hair, it will benefit healthy strands too. It works well on fine and thick hair. The greatest thing is it doesn't weigh strands down! Remember to choose the right amount of product for your hair. Walnut-sized amount is optimal. Less is more in this case. You need to avoid protein overload.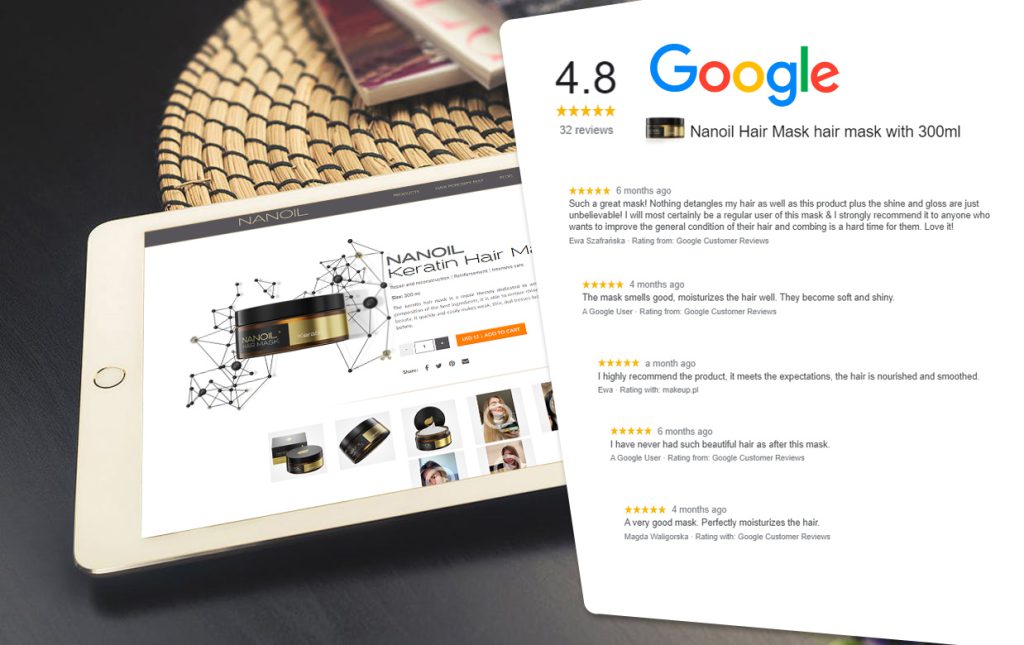 2. Formula
The formula is rich despite just a few ingredients. It contains the necessary substances and zero preservatives, silicones or fragrances. There are two major components that the mask abounds in:
Hydrolyzed keratin
It's the best version of keratin because of tiny molecules that effortlessly fill every gap in the cuticle layer and fix damage. This ingredient focuses on in-depth repair, strengthening and restoring a beautiful appearance. Beyond that, it controls frizz effectively.
Panthenol
Moisturizing is its main function. Panthenol locks water in to prevent dryness, and builds resilience. It also takes credit for the gorgeous shine and maximum smoothness.
3. Packaging and texture
This mask comes in a nice jar which is very practical at the same time as we don't need to cut the packaging to get the product which is left at the bottom. 300 milliliters last really long!
Let's move on to consistency. The mask is quite thick and easy to use. A small amount is enough to cover the hair evenly. It doesn't drip off. And we love the refreshing smell!
4. "Wow" effects
The mask improves both hair health and appearance, guaranteeing:
optimally-moisturized, nourished hair.
in-depth repair.
strengthening from roots to tips.
resistance to damage.
maximum smoothness.
Hair stays soft and shiny till next washing.
Where to get the Nanoil Keratin Hair Mask?
If you feel like giving this mask a try, go for it! It's available on www.nanoil.co.uk. We're positive you're going to love it as much as we do!