Many women find eyebrow care as a very important element of their daily beauty regimen. After all, if you would like to apply eyebrow makeup – which has become incredibly trendy in recent months – then you must improve brow appearance first. Mostly, this procedure includes supplying eyebrows with the right nutrients as well as boosting their length and thickness. No wonder why taking care of eyebrows is so hyped right now since the most favorable version of the very hair is to make it look natural, seemingly disheveled and untamed; but still kept under control and precisely shaped. And this is the very effect you can expect Nanobrow serum to produce. Find out why it's the best, how it works, what it contains and how to use it.
---
Brow care? A few simple steps to take
Taking care of your eyebrow is crucial, and there are a few reasons for that. Firstly, the hair protects your eyes from rain and sweat. Secondly, brows are believed to play another important role – simply, they beautify your face. Therefore, it's a good idea to make sure that the brows look neat, have the right length and thickens, and that their shape suits your face. The truth is, it's more challenging to shape, condition and apply makeup to eyebrows that look natural. Actually, such brows don't need any enhancement at all. More appealing – because more natural – look can be achieved with Nanobrow.
How does Nanobrow eyebrow serum work?
The truth is, Nanobrow eyebrow serum isn't just another brow enhancer that focuses its action on the brow hairs only. The prevailing view is that the state of eyebrows is also determined by the way you take care of your skin. After all, brow follicles that hide bulbs producing brows are rooted in skin layers. Therefore, Nanobrow serum:
moisturizes dehydrated skin and brows
supplies brow follicles with many nourishing substances
reinforces eyebrow bulbs
prevents brow hair loss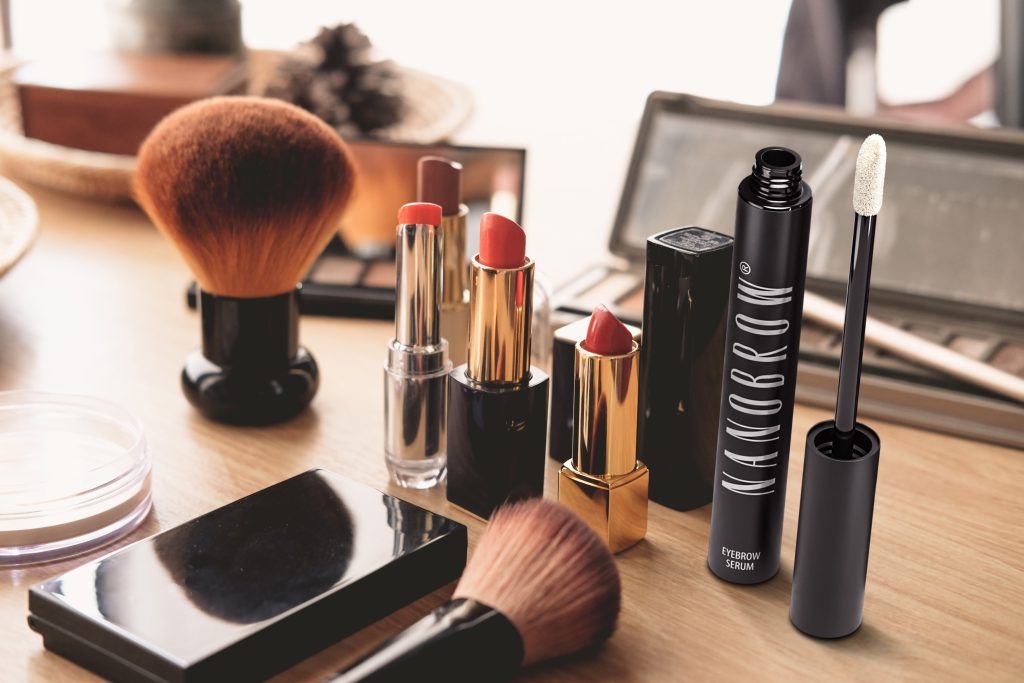 Nanobrow eyebrow serum also serves other purposes that are highly sought-after in products of this kind. Such cosmetic is mainly designed for those women who wish to have longer and thicker brows, have problems with growing brow hairs, for women who over-plucked the brows, who lost their brows due to various reasons (mainly a disease), or who are looking for some alternative to brow make-up. Nanobrow eyebrow serum is able to:
stimulate eyebrow bulbs to more effective work
promote brow hair growth
extend, thicken and add body to brow hairs
darken eyebrows
regenerate damaged and weak eyebrows
What are the ingredients used in Nanobrow serum?
Composition of Nanobrow eyebrow serum is based on conditioning and hair-stimulating ingredients. The serum contains plant extracts, soy and wheat sprout extracts, ginseng root extract, sutellaria baicalensis extract as well as moisturising agents such as arginine and panthenol. The very ingredients used in Nanobrow are also responsible for bringing around the following effects:
antioxidative and revitalizing – brows are less prone to damage, falling out and ageing
improving elasticity and shine – eyebrows win natural shine and become easier to style
supplying with nutrients and oxygen – owing to the simulated blood flow, eyebrow follicles receive more nutrients and oxygen which leads to accelerated brow growth and improved condition of the hair
moisturizing and preventing water loss – adequate hydration level translates into improved brow appearance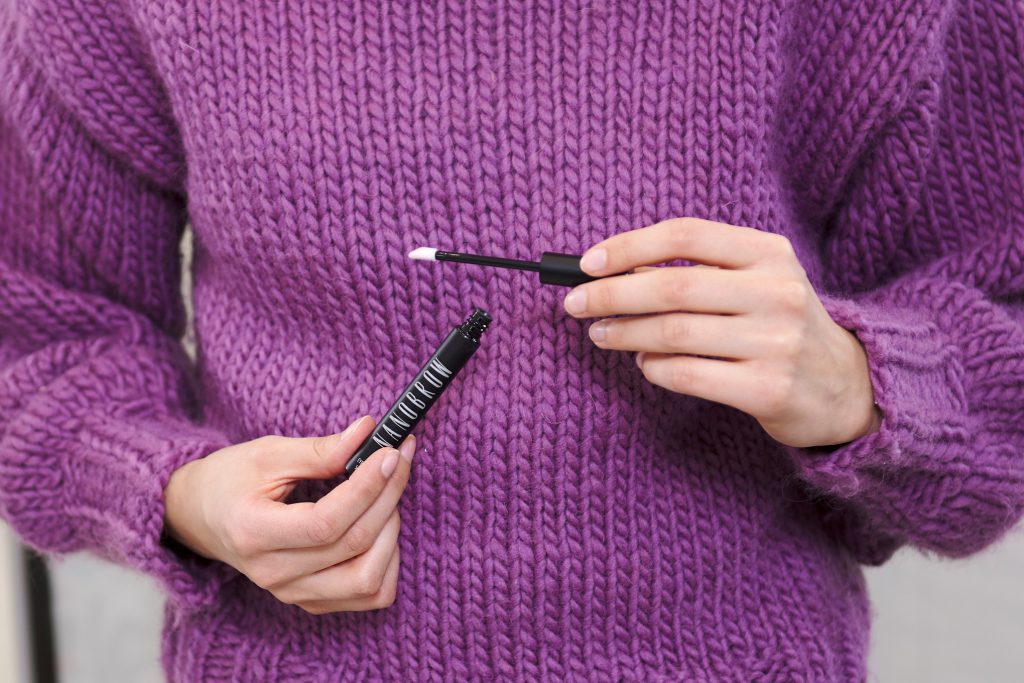 How to use Nanobrow eyebrow serum?
Nanobrow serum is incredibly easy to use. All you have to do is to use the applicator the product comes with (its shape is adjusted to brow ridge) to spread the serum on brows. Before that, you have to remove makeup precisely, cleanse and dry the skin. One Nanobrow tube holds 5 ml of the eyebrow serum. This amount allows to undergo a full treatment that improves the length and thickness of eyebrows.
How much is Nanobrow serum and where to get it from?
The cost of Nanobrow corresponds to its quality, easiness of use and efficiency. The cosmetic can be bought on the Internet, on the official web page (nanobrow.co.uk), with home delivery option. You can be sure that the product you order is an effective and top-rated eyebrow serum you were looking for.
---