When does our face look its best? When it has a glow and smooth skin tone. The look is achievable with a brightening and radiance-boosting vitamin C face serum from Nanoil.
Vitamin C in skin care
Vitamin C plays a huge role in skin care. Infused into a cream, toner or serum, it fulfils many tasks to make your skin look better day by day.
It neutralizes the activity of free radicals, e.g. during the long sun exposure, therefore, it protects against premature aging. At the same time, it is a natural sunscreen minimizing the harmfulness of UV. As an antiaging substance, vitamin C improves the skin's structure, adds elasticity and makes fine lines less noticeable, as well as brightens dark spots, evens out the skin tone, and makes the face more radiant.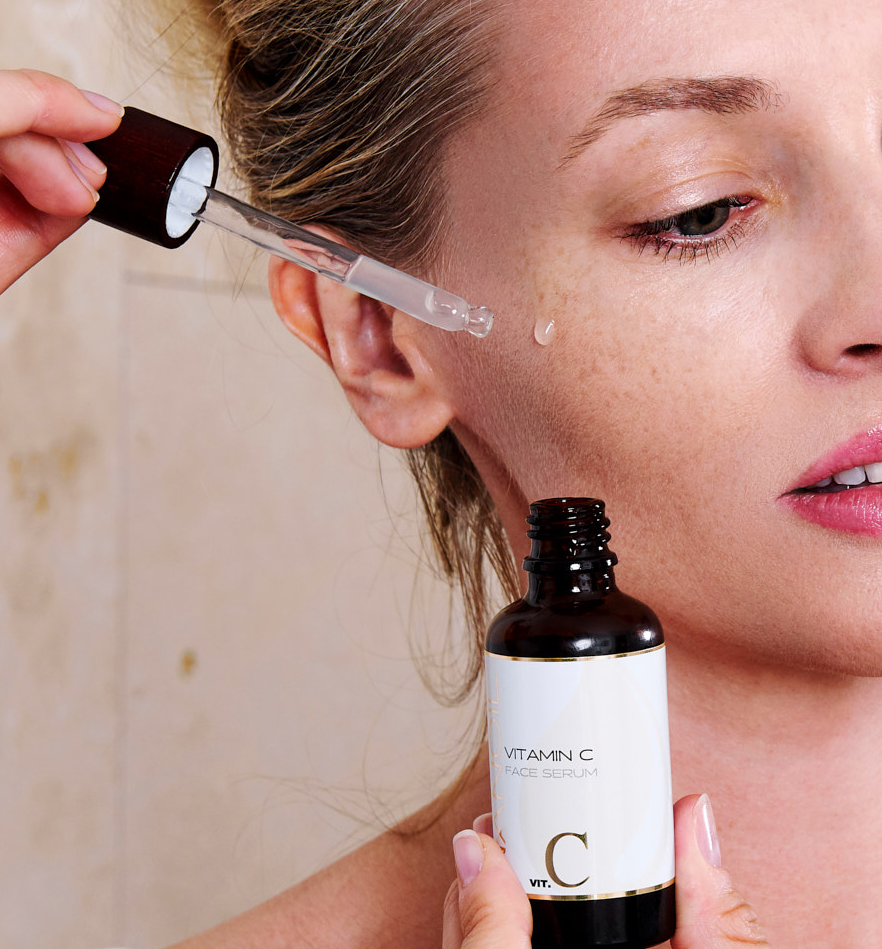 Is a vitamin C face serum worthwhile?
You can get all of the superb effects with a vitamin C product that works deep inside the skin. Only serum is this kind of treatment. It penetrates the skin to enhance the dermis. This is what makes it the best vitamin C-based face care product.
Obviously, not every serum with vitamin C displays the same properties. Different types of vitamin C are the reason for that. Pure ascorbic acid isn't the best choice while the more stable and more efficient ethyl version is much better. It's the best type of vitamin C you can get.
Nanoil Vitamin C Face Serum
Face serum by Nanoil meets all conditions of the best vitamin C skin care product. This luxury product has been designed for those who want a professional salon-like treatment at home: fast-working and not so pricey.
It is a very good choice if you want really professional skin care at home. There are three reasons for that.
It contains an advanced and stabilized form of vitamin C having the best effect.
This water-based serum is lightweight and absorbed fast.
It is designed for all skin types, including sensitive complexion.
What does the Nanoil Vitamin C Face Serum do?
Most of all, vitamin C is a natural antiaging substance working in a gentle yet extremely effective way. Its concentration in the Nanoil Vitamin C Face Serum is balanced so as to gradually brighten hyperpigmentation, add smoothness and bring healthy shine without causing discomfort or irritations. Regular use really pays because the skin will be glowing and lovely after just 3 or 4 weeks. What's important, you will see the first effects after just one use because the serum moisturizes, nourishes and revitalizes instantly.
If you also want to get better skin with this vitamin C face serum, go to www.nanoil.co.uk and learn more. It will become your new must-have after only one use.